Like all types of projects, renewable energy projects follow a specific process. There are 4 main stages, each of them requiring its own specialised staff. These are the stages of pre-development, development, construction and finally, project management and maintenance.
Stage 1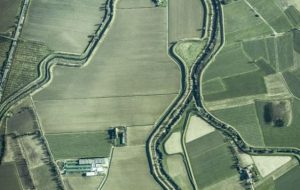 First and very important, is the pre-development stage. This is that phase of the projects in which, after confirming the availability of the grid in an area, the people appointed by the company to find land, look for suitable fields and large pieces of land for the development of photovoltaic and wind projects. Once the necessary land is found, then the company's experienced team of engineers undertake the necessary inspections. This involves environmental, topographical and archaeological checks in order to confirm the suitability of the land. The last step in the pre-development stage is the legal control on each private or public piece of land.
https://qzl3c5.n3cdn1.secureserver.net/wp-content/uploads/2023/01/3.jpg?time=1685933444
308
489
Chara Marmaridou
https://qzl3c5.n3cdn1.secureserver.net/wp-content/uploads/2019/01/CleantechGeek_logo.gif
Chara Marmaridou
2023-01-12 10:50:13
2023-01-12 10:50:15
The development stages of RES projects.